By Ludella Awad
If you're strolling through Nob Hill, you might want to take another look at these old city treasures.
Courtesy of www.newmexiconewsport.com
1) Astro Zombies

For 20 years, Astro Zombies has been serving the community in a world of fun and pop culture.
Mike D'Elia, the owner of Astro Zombies, said he appreciates every person who walks through the front door, even if they are just looking around for a few minutes
Other than providing the fun and pop culture side of today, he said he also hopes to provide a great experience through his customer service.
The community is vital to Astro Zombies and D'Elia said he looks forward to continuing to be a valuable asset to Nob Hill.
"Without the community, Astro Zombies does not exist," D'Elia said.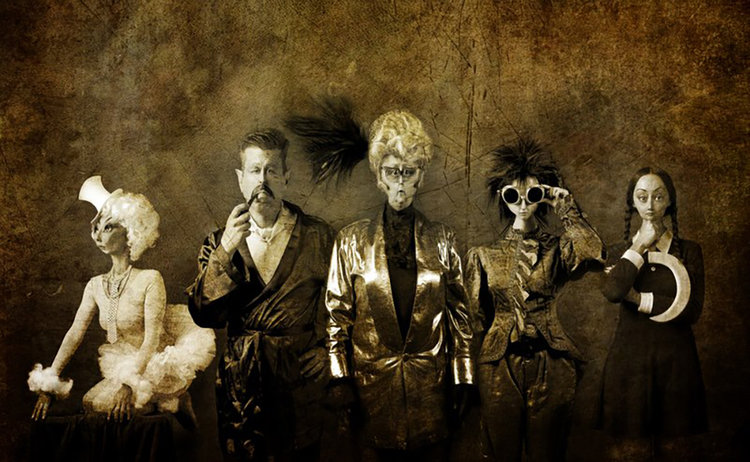 Courtesy of www.offbroadwaycostumes.com
2) Off Broadway Vintage Clothing and Costumes

From movie stars and fancy vintage costumes to makeup and accessories, Off Broadway Vintage Clothing and Costumes, is ready to dress the town in style.
Off Broadway Vintage Clothing and Costume shop has been in business for 35 years. They pride themselves on their antiques that can be seen on movie stars, the University of New Mexico students, and people from all over the world.
The store sells high-end, vintage clothing from the last century through the '80s. Whether its a timeless piece someone is looking to add to their closet, or a costume just to rent for an event, Off Broadway has options.
Susan Ricker, the owner of the store, shares her passion for helping others pick out clothes for the right event.
"I love being in Nob Hill — it is the only place I want to be. It is a great atmosphere and there are a lot of families that shop here."
Courtesy of www.facebook.com/guildcinema/
3) Guild Cinema

Guild Cinema has been around for 53 years, showing a variety of films that are underrepresented, including documentaries, older movies, foreign movies, and experimental films.
Guild Cinema formed partnerships with many local organizations around the city 15 years ago. Co-owner of Guild Cinema, Keif Henley, is very passionate about the films that are shown at the theatre.
"I would like to think we offer an exchange of ideas and culture here — a window to a larger world," Henley said.
He said he would like to see younger people come to Guild Cinema, but he is grateful for the diversity amongst the people that attend the movie showings already.
Courtesy of 66diner.com
4) 66 Diner

66 Diner is locally owned and shares an authentic and historical experience to customers in Nob Hill. Once a Phillips 66 gas station during the '40s and '50s, 66 Diner now preserves a part of New Mexico history rarely found at other restaurants.
Because of its rich history, 66 Diner attracts many tourists from all over the world, enchanting patrons with its style and delicious cuisine.
Cassie Brown, manager of the diner, said Albuquerque is a very unique city that has great features.
"We really appreciate their [community's] support through the 33 years we have been open," she said.
Courtesy of www.newmexiconewsport.com
5) Sachs Body Modification

If any tattoo shop has a long-standing history with Nob Hill, it's Sachs Body Modification. Tattooing and piercing the community and visitors of the Duke City for 27 years, Sachs continues to hold the spotlight in Nob Hill. They provide a variety of body jewelry to add a whole new look, as well as providing high quality tattoos. Additionally, Sachs is the first to start vegan inks in New Mexico.
Sachs offers customers a consultation by appointment in preparation of a new tattoo or piercing. Sachs is also well known to the University of New Mexico students who come through.
Owner of Sachs, Callen Gurule, said, "We're constantly changing, so if you haven't come to visit us for a while, come stop by and check us out."